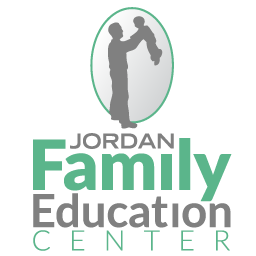 The Jordan Family Education Center provides support services and classes for families and students in Jordan School District. Our services are provided by JSD school psychologists, counselors and school psychology interns.
Classes
Support Groups

Short-term counseling on Tuesday, Wednesday and Thursday evenings

A Lending Library, with over 1000 books to support family needs in a variety of areas
 For information or questions about classes, support groups, and counseling, call 801-565-7442. 
---
| | |
| --- | --- |
| Classes and Support Groups | |
| Anger | Teaches alternatives to "losing your cool" so that anger can be used to resolve, rather than intensify conflict situations. |
| Anxiety | Understand the symptoms of anxiety, worry, and depression.  Learn how to cope with daily stressors and build self-esteem. |
| Attention Deficit | A class for parents whose children have been diagnosed with ADHD teaches stress behavior techniques for increasing compliance at home and school. |
| Autism | A class for parents and a class for children (grades 1-4) to guide and support  in socially adapting and successfully navigating their world. |
| Blended Families and Coping with Divorce | Developing an understanding of the emotions related to divorce. |
| Bully-Proof and Safeguard our Youth | Learn about bullying, internet safety, substance use and abuse, and causes, myths, and symptoms of suicide among children and youth. |
| Dealing With Adolescence | A class for parents and a class for students to help students to make and keep friends, problem solving, goal setting, and social skills. |
| Grief | A grief support group for adults. |
| Mindfulness | Learn skills for more effective coping, decreased stress and anxiety. Learn to relax and unwind while building self-help skills. |
| Parenting Skills | Changing children's behavior in a positive way. |
| Suicide Prevention | The tools you need to recognize warning signs of suicide as well as questioning, persuading, and referring individuals in crisis. |
| And many more - All classes and support groups are available at no cost to families. | |
---
Dialectical Behavior Therapy Flyer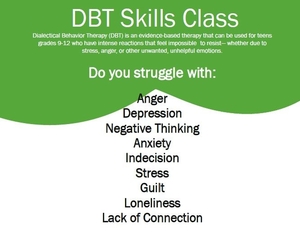 Timely Topics Flyer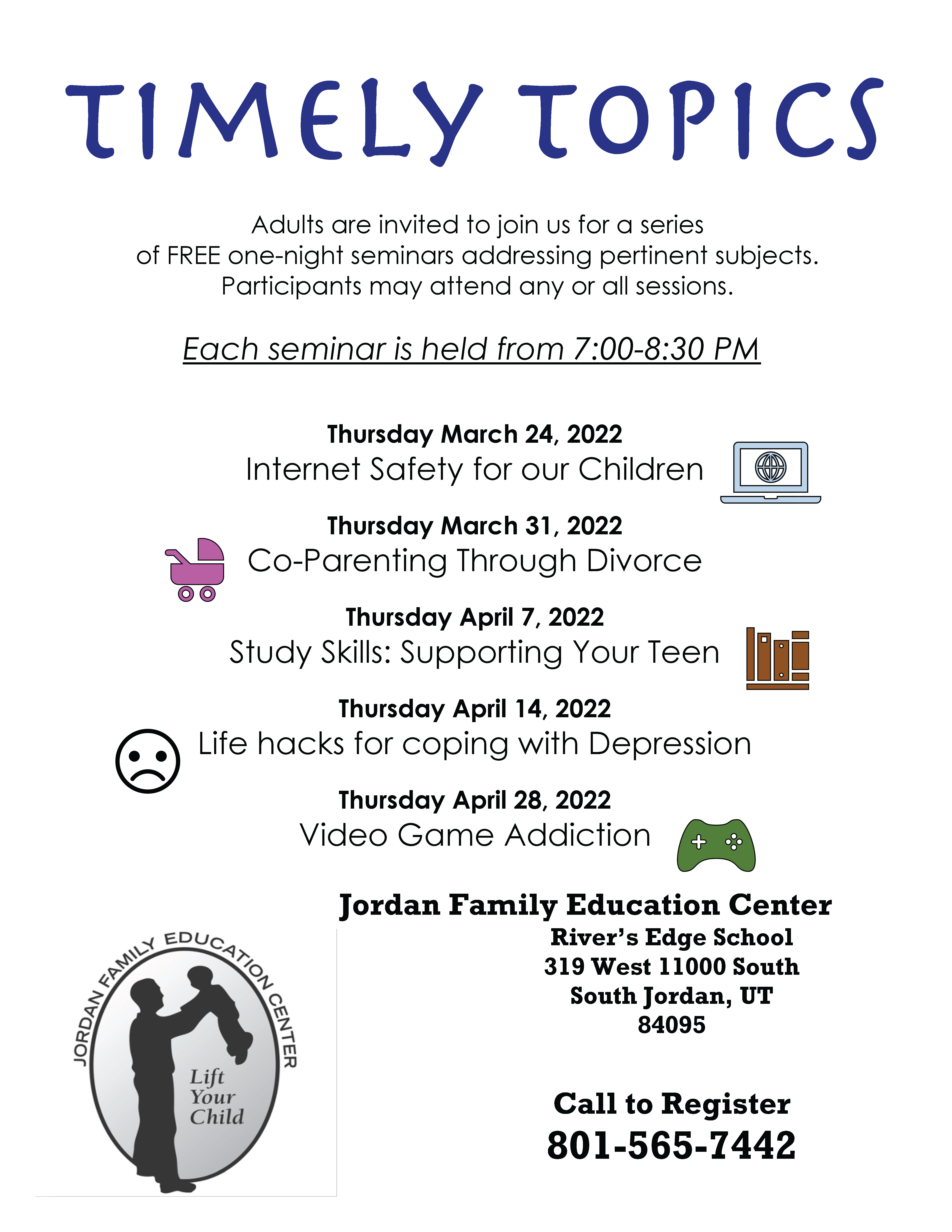 Ending Nicotine Dependence Flyer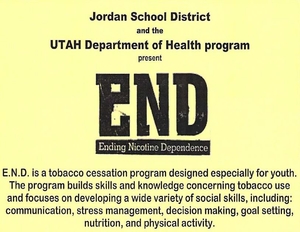 ---
Located at River's Edge School: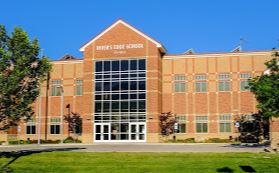 319 West 11000 South
South Jordan, UT 84095
801-565-7442